CM&BHC is currently offering three new courses per year, open to all advanced undergraduates, graduate, and doctoral students: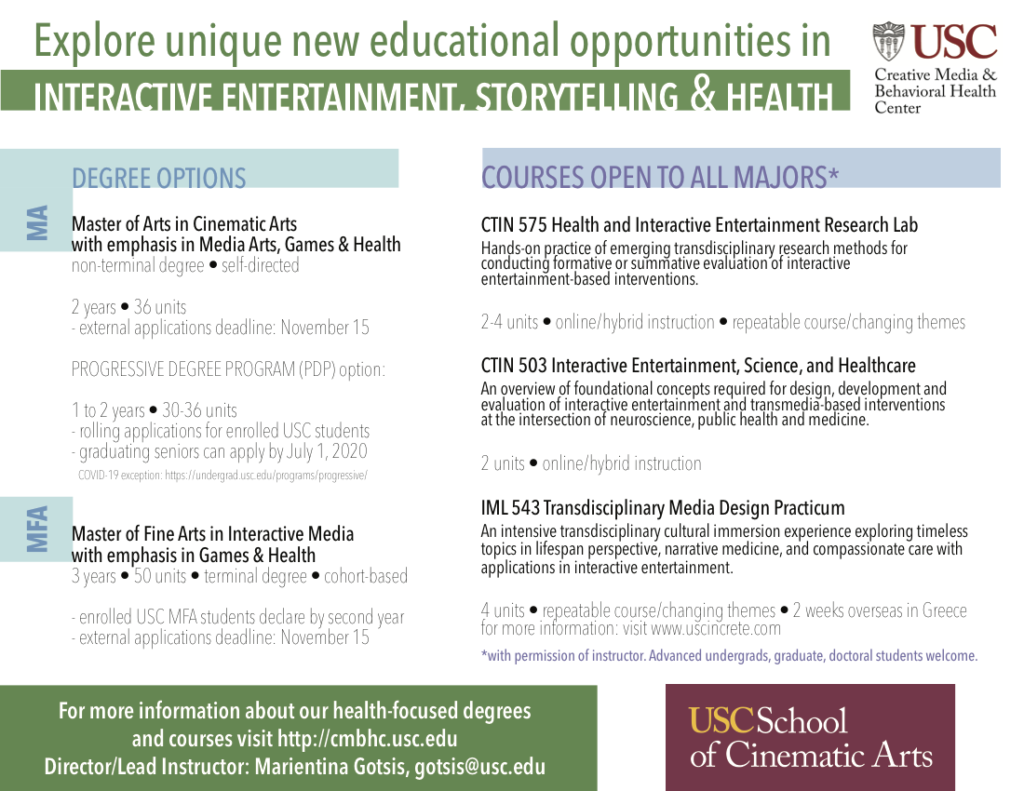 Other ways to participate:
School of Cinematic Arts/Interactive Media Division students: To receive course credit for participating in activities at the CM&BHC, you can enroll in CTIN-590 Directed Research. You will be required to submit a brief proposal about what you intend to investigate, your research methods, and expected outcomes. This may also count toward your internship requirement but has to be petitioned by the division program director.
Keck School of Medicine students: It may be possible to receive credit for an undergraduate medical school or residency elective at the discretion of the relevant program director.
Students from other disciplines: If your department offers independent or directed research courses, request permission from your advisor to make special arrangements with the CM&BHC to participate in our activities for credit. Your CM&BHC mentor will submit a review to your advisor who will grade your performance.